Shining India has women at the fore.
Today's women, who are financially independent are the new work force. Daughters are equal to sons and share equal responsibilities as well as rights. They also represent as pillars of support to their parents as do the son's.
At present, women have the liberty to make marital decisions irrespective of worries linked to financial security. At Manpasand Life, our aim is to enable these women to earn the dignity of equality, by training them in skills that give them the freedom to work as well as meet their other family responsibilities. We strive at every juncture, to help them become entrepreneurs of new age India.
Our tailoring class teaches women how to stitch and equips them with the skill set to create clothes and accessories that can be used at home or be sold to earn an income. This is turn allows them to develop confidence, self-esteem and gain financial independence.
Our beauty course equips women to provide beauty and grooming services to their clients. We require them to undergo a compulsory internship at a parlour after the completion of the course, as it helps them fine tune their skills and gain practical experience.
We need your help and support to give today's women an opportunity to live a life of equality and dignity. Come and Join us in our Cause of Women Entrepreneurship & Employment.
Cause 2 – Personality development
The Spoken English course helps to develop the student's personality by exposing him/her to different environments, from the one they know. Students connect with different people from different backgrounds, hence widening their circle and exposing them to different cultures and views. They also build a bond with their classmates and start lifelong friendships that are bound by a passion of learning.
Let's help individuals rediscover who they are and impact their lives through personality development.
Empowerment is Today's New Mantra. It is a multi-dimensional social process that helps people gain control over their lives, move forward confidently and achieve job satisfaction.
One can be empowered by both, knowledge and passion. In today's world, Computers form an integral part of our lives making everything digitalised. Hence, learning how to use the computer and internet is a crucial part of our growth as well as success.
At Manpasand Life, we teach computers to promote equality in the digital world and to provide a broader and wider platform to exchange ideas. This is primarily, because we believe that Technology bridges the social and communication barriers with others. It allows us to share information and opens up closed opportunities too.
Empowerment can be achieved in many different forms. Learning something that you are passionate about, also empowers the individual.
Many of our students are passionate about learning Music. It gives one a sense of happiness, helps one rid their stress and brings with it the joy of creating a piece of art. However, their financial situations have prevented these students from fostering their skills and seeking music as a hobby or another art form. Therefore, at Manpasand Life, where we encourage our students to do just that – "LIVE YOUR PASSION".
Let us strive to Empower our Citizen's with Knowledge & Support their Passion's !!!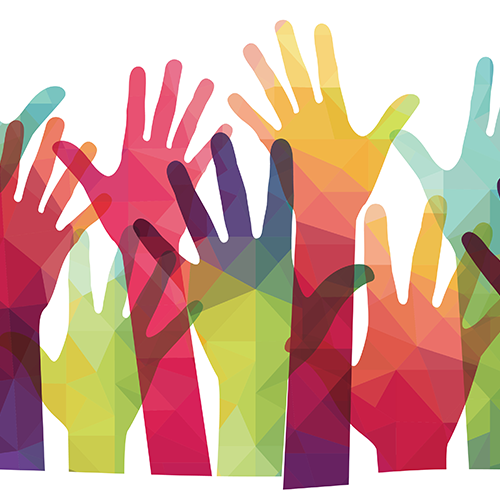 Volunteering has a positive effect on our community
You feel good because you're helping others, and the others feel good because they're getting help." Its a win – win situation.
become a volunteer